The 200 ton SuperHeavy Mech, Orca OC-1X will release at Gen Con 2016.
BT-400 Orca OC-1X - $59.95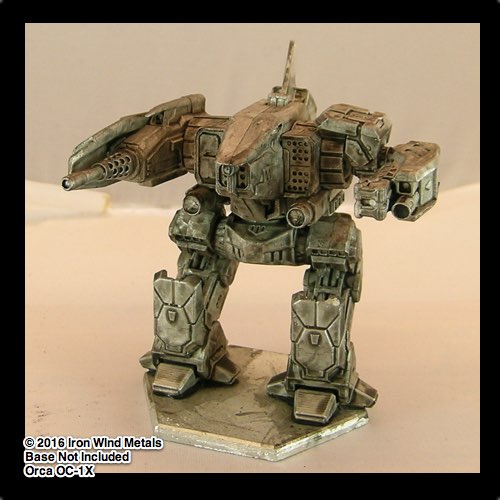 Since people are going to ask for a comparison picture of all three SuperHeavy mechs, here you go. The Orca is just a bit taller then the other two, but is bulkier and heavier.